ESN
International students can join a regular student association or become active within the Erasmus Student Network Groningen (ESN). The Groningen chapter of this worldwide network is one of the biggest ones in Europe, with over 3000 hundred new students—permanent as well as exchange—joining the ranks each year.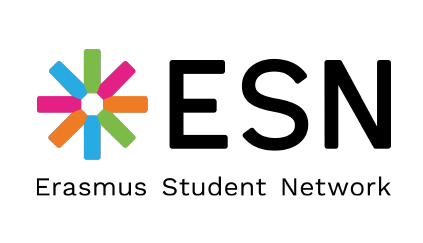 Your first opportunity to connect with ESN is during the special introduction week for international students. This takes place after the general introduction week, the KEI-week, so you can join both to maximize your newfound knowledge of the city. The introduction week will already give you a good taste of ESN's main mission: to let you experience Dutch student life to the fullest. This involves integration activities, such as an authentic Sinterklaas celebration, a lot of theme parties, and excursions to ensure that you'll see more of the Netherlands than just lovely Groningen.
Throughout the academic year, ESN organizes a wide array of activities, ranging from social to cultural to academic. Go canoeing in the city's canals (that's right, not only Amsterdam has them), attend a career event, or join an excursion to the Wadden Sea for mudwalking. The introduction week and summer activities do not require an ESN Card. For the rest of the activities, an ESN card is required.
Becoming a member is nevertheless very attractive: your ESN-card, which only costs 8,50 euros, gives you discounts at bars, restaurants, etc. all over Groningen. And no matter whether you have an ESN card or not; you are always welcome to join the ESN Wednesdays which take place every Wednesday at club Copas or one of our monthly Theme parties in Club Palace.
Other activities include international dinners organized every three weeks (where you can enjoy a three-course meal prepared by your fellow students for a small price), pub quizzes once every three weeks to test your knowledge of random facts (did you know that the Dutch are only second to the Scandinavians in coffee consumption per year?—so prepare for long waiting lines in front of the coffee machines), and conferences to improve your understanding of issues that are important to Dutch society.
If you want to learn more about ESN, you can contact them via their website. This is also where you can sign up for the buddy program before the start of the academic year: you will be teamed up with a student who has been living in Groningen for at least 6 months who will help you get settled in Groningen, and many lasting friendships testify to the success of the program!