Gardens, parks and beaches
The following places can be reached with a bike and are the perfect locations to have a picnic, awalk or do sports.
Prinsentuin is a garden built in renaissance style that is located in Groningen,behind the Prinsenhof. The garden is in the city center of Groningen.It is very small but beautiful, consisting of labyrinths, roses andherb plants. There is a café in the garden which makes this locationthe most quiet and beautiful spot to have a coffee in Groningen.
Martinikerkhofis the park behind the Martini Tower. It is very small and quiet. Itis perfect for sunny studying.
Pioenpark is a small park located a bit further away from the city center. Ithas a small garden and a public, free of charge tennis court. It is apark between neighborhoods.
Noorderplantsoen is the biggest park located this close to the city center. It is oneof the best locations to hang out with friends when the sun is out.You will see thousands of people lying on the grass and catching sunrays. Many people bring barbecues (this is allowed in certain BBQspots) and enjoy the weather. The park has basketball and volleyballpitches. Moreover, at the end of August, the park becomes a culturalarea with the festival Noorderzon.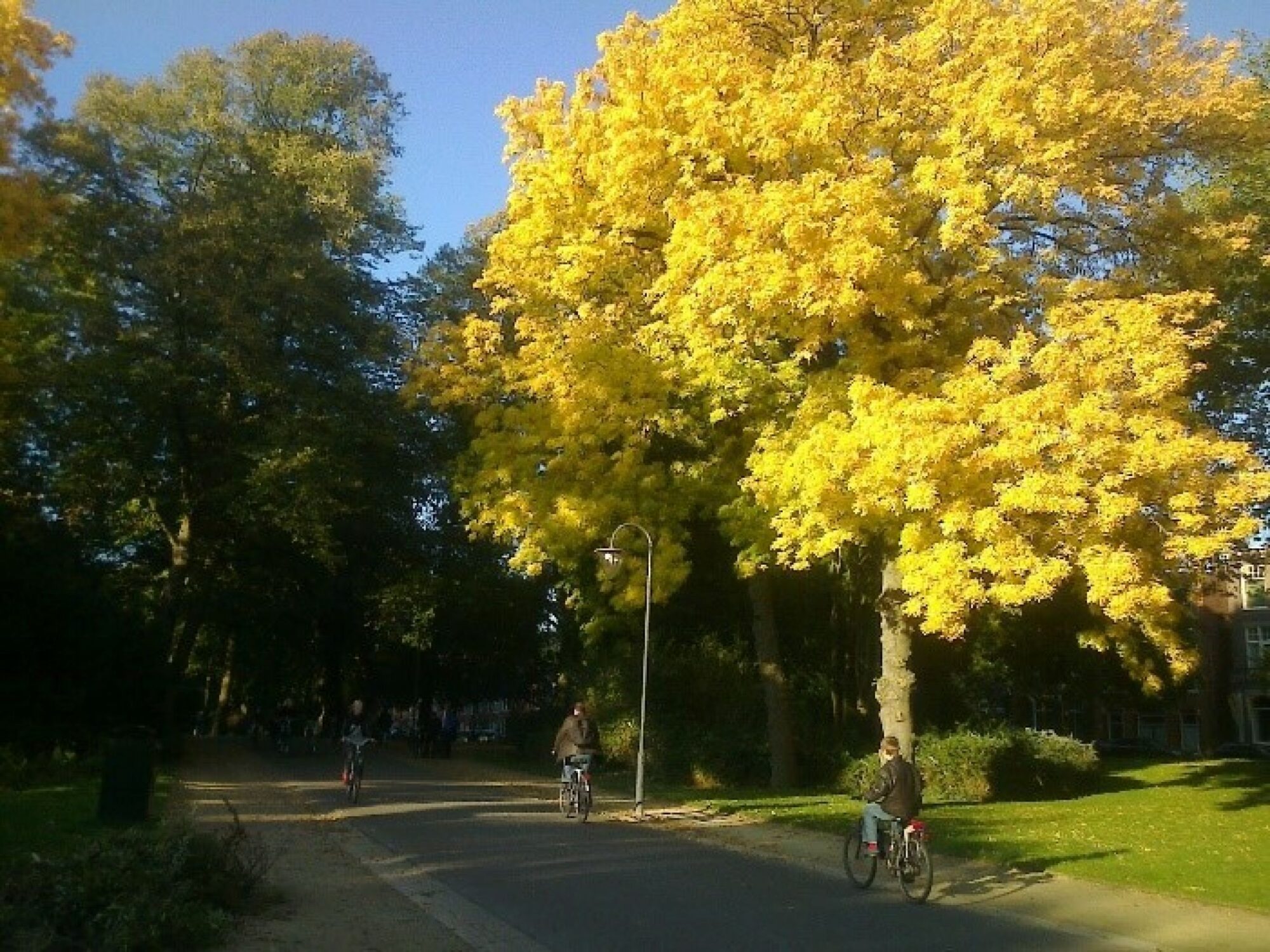 Stadspark literally translates to city park. This is the biggest city park andit is located in the south of Groningen. It has big walking areas, a restaurant, canals and small forests. It is picturesque with the big, old trees around. In this park, there is also a children's zoopark. In the small zoo park (free entry), you can see and pet some chickens, goats, rabbits and cats.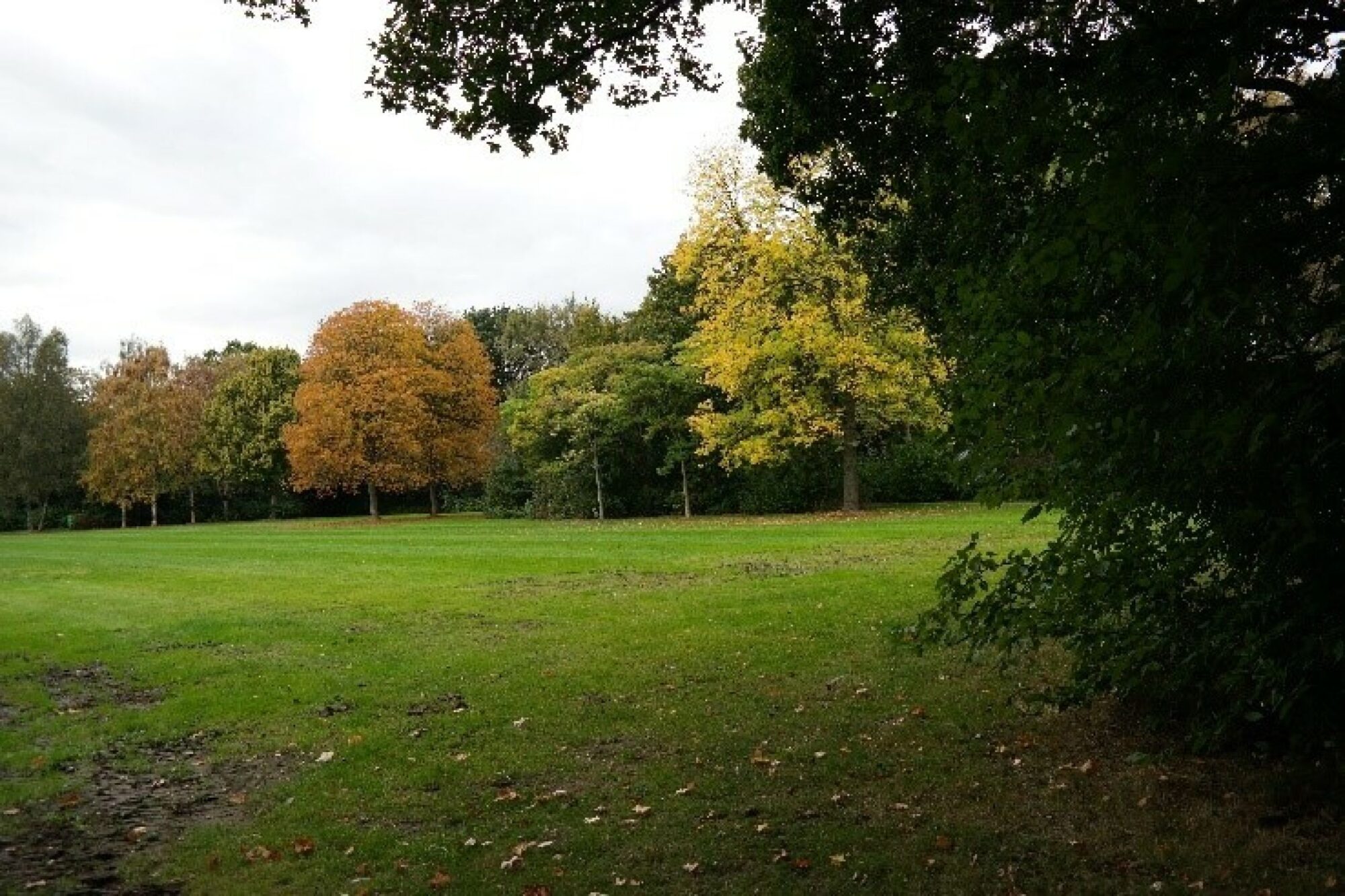 Wijkpark/Kardinge is located in the East side of Groningen (neighborhood Lewenborg).This park is 6 km away from the city center. It is a very naturalpark with cows, sheep, horses, birds and turtles. You can have an offroad run and walk in the meadows. The park is fairly big and verydifferent from the park described above.
Hoornsemeer is not apark but it has a beach. It is the "sea" of Groningen. During thesummer time, it is full of people swimming, laying around and doingwater sports. It has some green areas with a few trees and grass. Thebeach is also located near an old windmill which makes the placeoverall impressive. Groningen also has a city beach which is locatednear the Student Hotel, this is a top location to be during the hotdays.
The botanic garden HortusBotanicus in Haren is an amazing place to have a chill Sunday. It is also thelargest botanical garden in the country. It has Chinese, Celtic,flowers, water gardens, a gallery and more things to see. The gardenfee for students from RUG, Hanze and MBO schools is just €3,50 (and€4,50 in peak season). The botanic garden can be easily reached bybike from Groningen. It takes around 25 minutes by bike from GroteMarkt to the garden. In case you do not want to bike, there is adirect bus and a train to Haren that costs around 2 euro one way.More info: hortusharen.nl.
VosbergenEelde will be the ultimate challenge to go to by bike. It is 14km away fromGroningen, which is 40 minutes by bike. The road passes through Hoornsemeer and is full of many small, beautiful bike roads. In the park the Music Museum Vosbergen is located which is small and yet very diverse with musical instruments. The park feels like a forest and you can bike in it. The open spaces are impressive, and you can just lay there in the park and not meet anybody for hours.