Terraces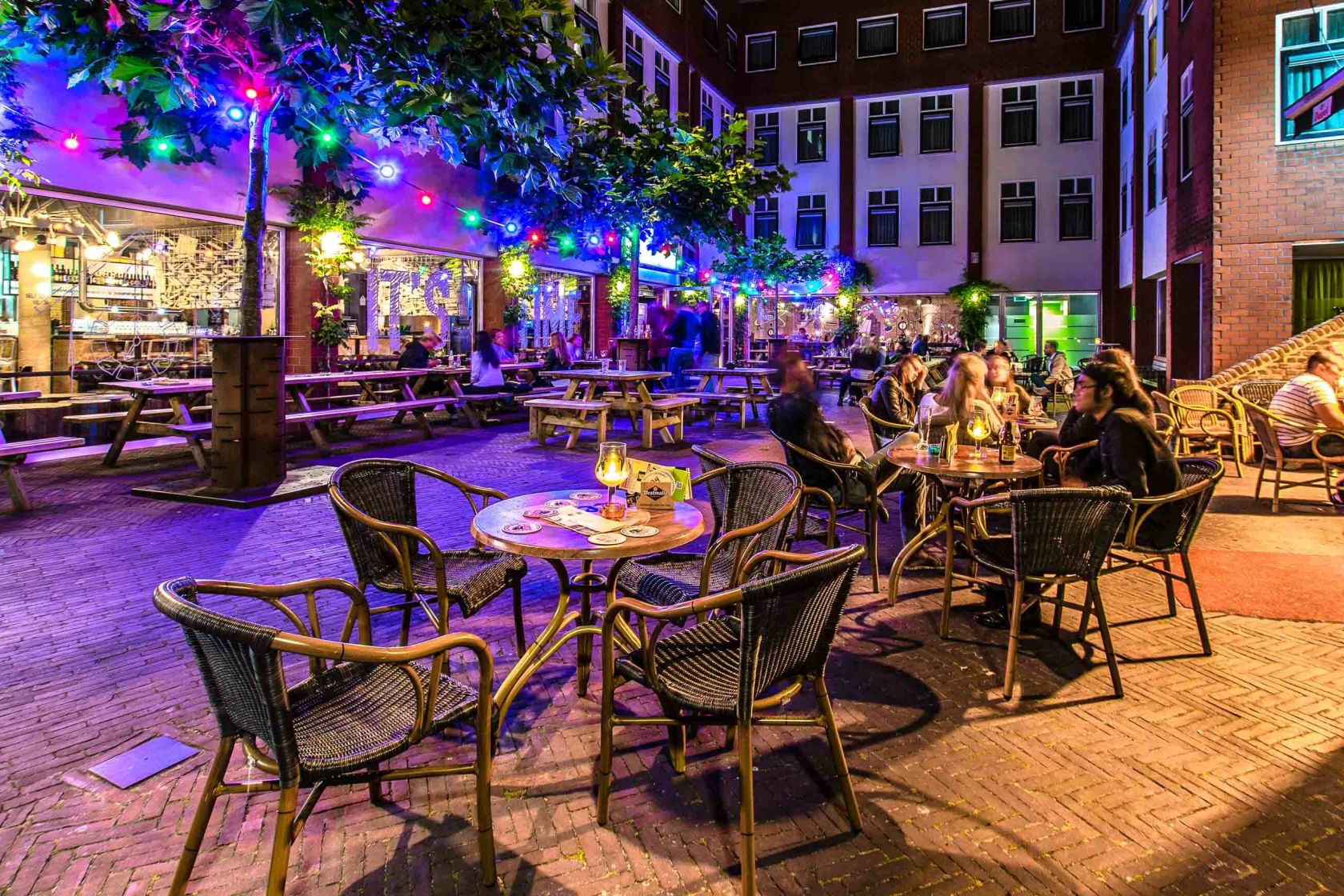 In the shadow of the Martinitoren you find the Grote Markt with a lot of terraces! On the south side the terrace of De Drie Gezusters, the biggest terrace in Groningen. But also Werkman and Café Willem Albert are nice places to drink your beer on a terrace.
On the east side of this long street in the city centre, you can find several nice terraces, for example De Oude Wacht and Wadapartja. But the whole street Zuiderdiep has a lot of nice terraces, so go check it out for yourselves!
Poeleplein is a square full of terraces: sometimes it is even hard to see which restaurant you are at when you take a seat. At this cozy square you can enjoy a nice beer or wine in the sun at the terrace of for example Het Concerthuis, Time Out or Blokes.
Between the university buildings there is a small square with another cozy terrace. Go to De Pintelier for one of the many craft beers they serve, or go to De Uurwerker for a nice lunch or dinner.
Close to the pond in the park Noorderplantsoen is restaurant Zondag. Very nice to get a coffee or tea after a short walk. A lot of students also like to take their own food and drinks and enjoy the sun by picnicking on the grass of the park.
Next to the city beach, around the white ball, we have the terrace of DOT. This place has a bit of a beach club vibe and is perfect to relax at after a nice swim.
This terrace might be at one of the nicest locations. You can sit here all day looking at the boats passing by and in the evening the buildings have a beautiful glow because of the sun going down.