Honours College
Did you alays have the feeling that studying is easy for you? Students with talents who are looking for a challenge have this possibility in Groningen. You don't have to always follow the basic track of your studies!
If you're a student seeking an enriching academic experience, you've come to the right place.
At the Hanze University of Applied Sciences as well as the University of Groningen you can sign up for Honours College. This means that you can follow a program next to your studies, taking it a step further. They don't just choose students who have an 8 as average; motivation is just as important! The University of Groningen already selects students after the first semester of the bachelor program by choosing the top 10 students per program. But also in this case students with enough motivation will still be selected by the committee! Honours College asks, apart from high grades, also for a lot of perseverance and entrepreneurial thinking.
Honours College University of Groningen
The University of Groningen also offers the possibility to follow Honours College. This is a possibility at every faculty of the university, during the Bachelor as well as the Master. Honours College during the Bachelor program takes 45 ECs and for the Master program this is 15 ECs next to your regular study load.
Students who follow Honours College are often very enthusiastic. The Honours College certificate is definitely a big plus on your CV!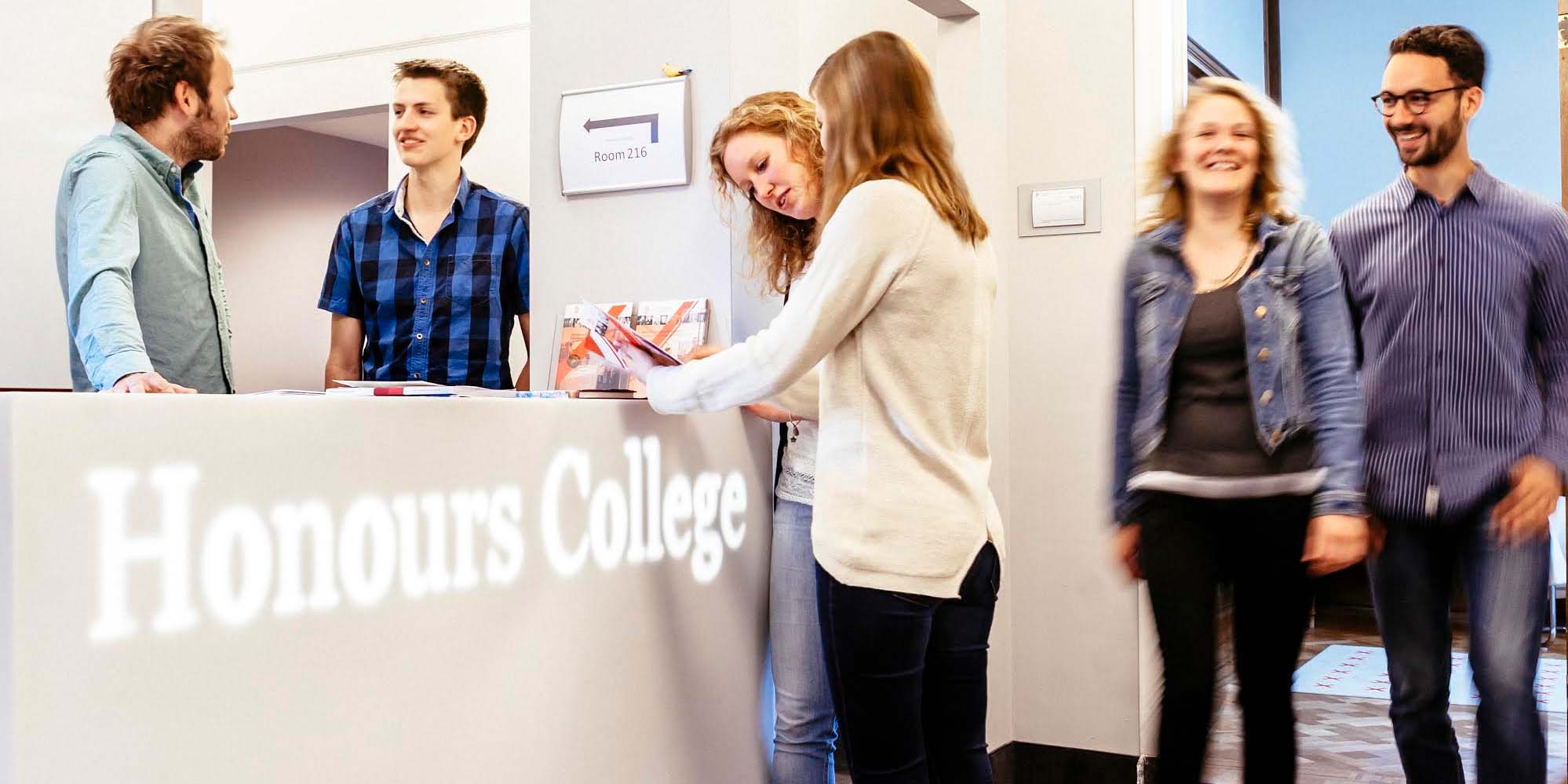 Honours College Hanze University of Applied Sciences of Groningen
The Hanze Honours College offers more than 50 different talent programs. This means that, for whatever studies you choose, there is always the possibility to explore your talent! With the Honours program you take extra study load: normally you can get 60 European Credits (ECs) per year, while Honours College takes 30 extra ECs.