First date ideas in Groningen
Author

·

Date

4 July 2023
Whether you just moved to Groningen or have lived here for a while now, it is always nice to get new inspiration for date ideas. Especially, when dating becomes a frequent activity. How can you keep things interesting for yourself AND make a good impression on your first date?
In this article we give you 8 different first date ideas that are perfect for the summer season.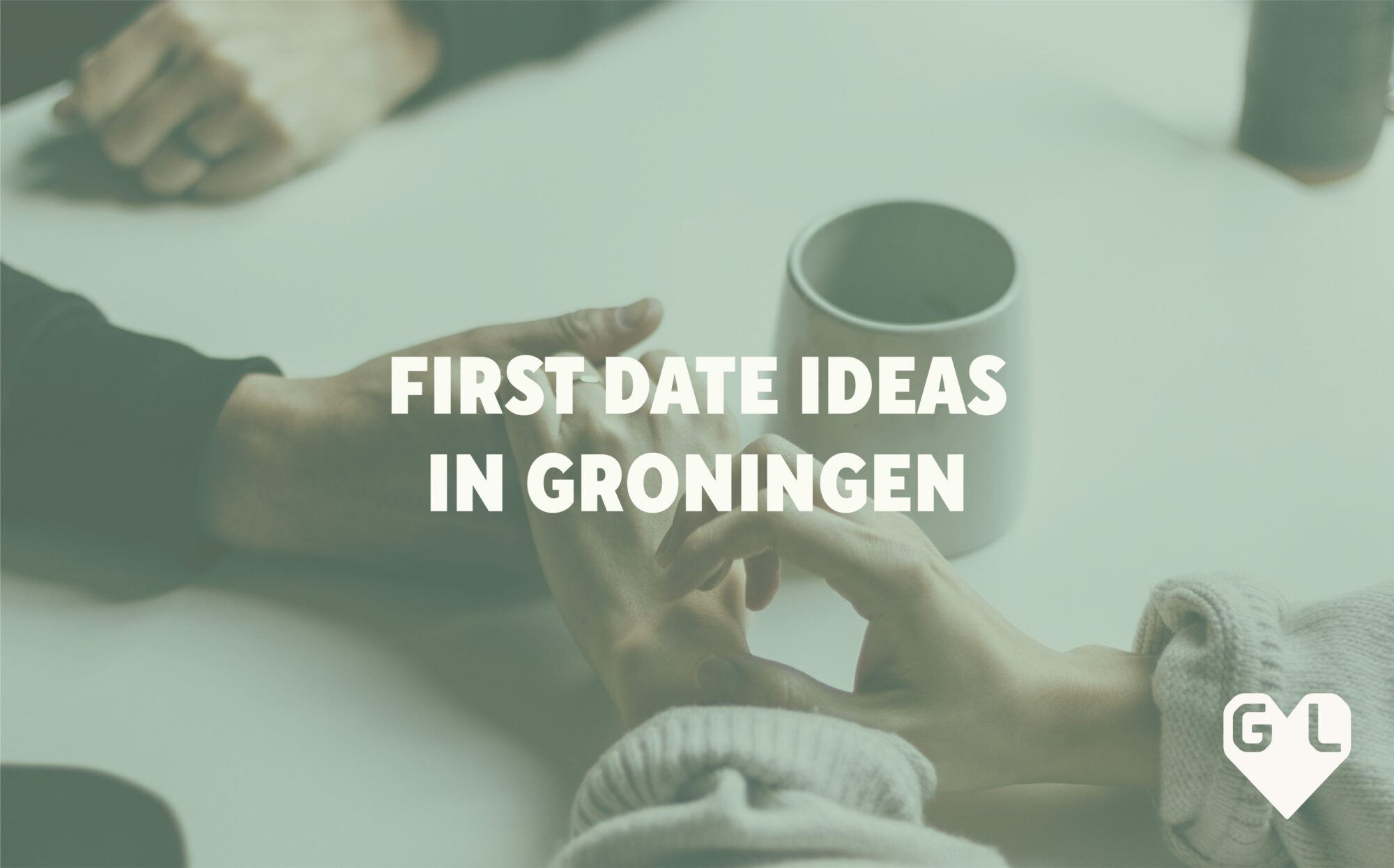 1. A picnic at Nieuwe Kerk.
Do you often hang out at the Noorderplantsoen? We got something new for you. Close to the Noorderplantsoen is a church called Nieuwe Kerk. The church is surrounded by lots of grass, flowers and big trees, perfect to sit together in the shade with your first date. Since most people hang out at the Noorderplantsoen it is a bit more quiet when you hang out at Nieuwe Kerk. The atmosphere is very cozy and intimate, a great fit for the occasion. Bring a blanket, some good foods, perhaps a speaker for some background music and off you go!
2. A bike ride or walk in the Onlanden.
Are you not afraid of being in the sun for a couple of hours? Or perhaps your date is the outdoorsy type? Then we recommend taking the extra bit of effort by biking out of the city and exploring the Onlanden. The Onlanden are perhaps Groningen's most beautiful nature. There is plenty of fields to walk or bike through. You can sit by the water with your date when you take a snack break and watch all the different kinds of birds pass by. The Onlanden are definitely a fun, yet romantic setting for your first date. But only if you are willing to bike a little bit longer to get there.
3. Go swimming at the Piccardthofplas.
Not comfortable going to the city beach and immediately being seen with your date? Then go swimming at Piccardthofplas instead. This is a beautiful tiny lake, closer to the city than Hoornseplas, where you can lie down underneath the trees and take a dip in the water. The setting has much more of a nature vibe than the city beach next to DOT. It can be very romantic and nice to spend an evening here with a new person. And we assure you, it feels like a little get away from the city.
4. Bowling in the city centre.
Are you more of a night person? Then maybe it is fun to go for an old-school bowling date. In the city centre, at Gedempte Kattendiep, there is a cozy bowling centre. You can reserve a bowling lane for as long as you want with your date and share drinks while getting to know each other. Nothing wrong with getting a little competitive on your first outing together. This is a great way to see if the both of you enjoy talking, but also doing activities with each other.
Tired of the heat and being outside? Go cool off in a museum! Museums are not as boring as it might seem to some. Museum dates can be very interesting when you go with a new person. You learn about their taste and perhaps you can both make fun of certain art pieces. It is certainly a good way to see if your humour is compatible with theirs. And if you feel like the conversation is getting stuck, you can either silently look at the art or use the art as conversation piece. In the city we have the Groninger Museum of course, but there are also other smaller museums, like the Scheepvaartmuseum. An exhibition tip? In the Groninger Museum there is the Rolling Stones exhibition "Unzipped" until January 2024.
6. Rooftop date at Forum.
During the summer Forum often displays movies on their rooftop. How romantic and special is that? However, these movie editions are usually sold out fast, so you have to be quick! Another option is to have a drink or dinner on the rooftop of Forum Groningen. The roof terrace is part of their restaurant NOK. Perhaps, if the weather is nice, it might be good to make a reservation to ensure your special spot. But imagine, what is more special than watching the sunset together on a first date?
Did you know there are a lot of different jam sessions in Groningen every single week? We are not saying you and your date have to go wild and do karaoke together, but it might be nice to listen to some live music together. Our recommendations? The Zolder and O'Malleys have really nice jam sessions where the atmosphere is super cozy! Share a drink with your date and discover some new musicians while you are there.
8. Go to Tuinland together.
Not in the mood to go explore actual nature? Nothing brings people more together than shopping with each other. Take your date to Tuinland to offer them a first date they probably never had. You can both pick a plant for the other person based on your first impression of each other. Tuinland even has a restaurant/café where you can take a break and grab a coffee together. This way there is an activity, but you also don't have to sit across from each other the whole time if the date is a bit awkward. And whatever happens, you will end up with some new greenery for your room.