Places To Find Snacks on a Night-Out
Author

·

Date

21 November 2023
If you're new to Groningen or even if you have been here a while, you probably know how lively the city's nightlife is. From Thursday to Saturday, the city center is packed with students and young people dressed for an evening to remember. But after all the drinking and dancing on a night-out, you get hungry and need a satisfying snack. As you may know by now, most restaurants in Groningen close quite early or end their dinner service around 9-10PM, so it's good to have a few go-to places to get some food late at night, like these: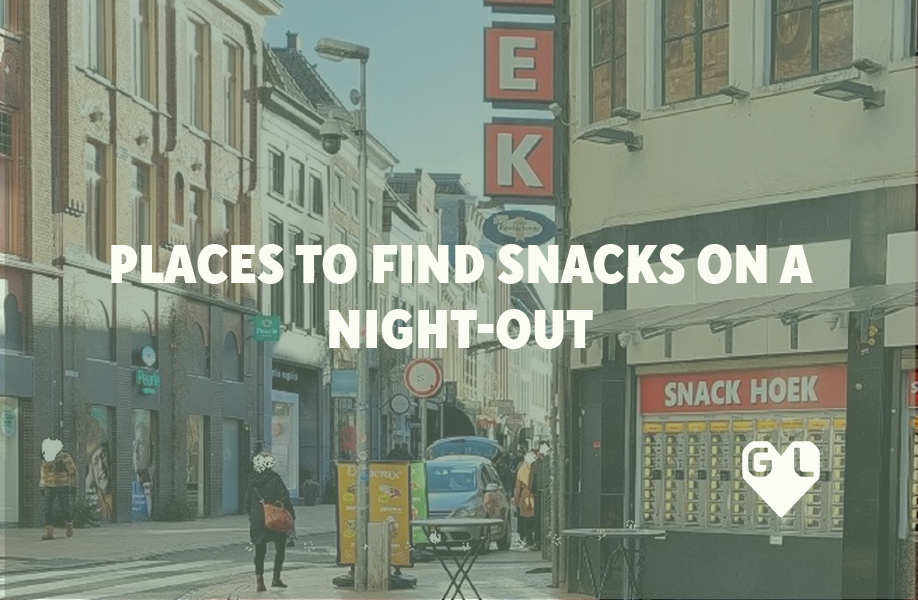 Probably the most popular late-night snackbar, you will find Hasret in the busiest locations around the city. They have the usual Turkish snackbar menu, with some of the most-ordered items being Kapsalon or Döner sandwiches. Apart from this, they also have Turkish pizzas (Lahmacun) and falafel, so you can get a taste of authentic Turkish cuisine if you haven't tried it before. Hasret branches are open till 5:00 AM on Fridays and Saturdays and until 3:00AM for the rest of the week.
If you're new to Groningen, then this might be a strange concept. But Dutch people love their convenience, and what's more convenient than having a wall full of the best Dutch fast foods? The city has these 'snack walls' that are like vending machines built in the walls. They have the local snack foods such as kroket, hamburger and frikandel and they're all hot and fresh. All you have to do is pay via your debit card or change, open the box with the snack you want and grab it. You can read more about it here. Big Snack Hoek in Grote Markt is the closest snack wall to Poelestraat, which is one of the busiest party squares in Groningen. Having food from the wall is a very Dutch experience so definitely try it at least once!
This snackbar is dedicated specifically to night-out food since their opening times are from 4PM to 5AM everyday. They are also located on Peperstraat, which is very close to Poelestraat. The menu is also typical, ranging from Kapsalons to Döner and Shoarma sandwiches. If you don't eat meat then you can always go for Falafel. Cairo's food is also reasonably priced (starting at €6) with good quantity. But if you need a lot of calories to recover from your evening, just go for one of their menus that come with a sandwich, fries and a drink.
This restaurant is also located on the party street Poelestraat and has a mostly Greek menu with a variety of gyros, pita sandwiches, wraps and falafel menus. Apart from Sundays and Mondays, they are open till 6AM for the rest of the week. Filoxenia also has burgers and kapsalons, and this is one of the late-night snackbars that also has a bunch of vegan options like a vegan gyro wrap and pita gyro. And of course, don't forget the fries! Overall, this restaurant's menu is a bit different from the Turkish snackbars if you're looking for more variety.
Yami Yami has a big menu that covers all the bases — pizzas, pastas, burgers, sandwiches, kapsalons and more. They also have a bunch of Dutch snacks like kaassoufflé, kroket and frikandel, along with desserts like brownies and baklava. Basically, this restaurant is a great option if you can't decide what you want and would like to have a little bit of everything. It is located on Nieuweweg, also very close to Poelestraat, and is open until 5AM everyday.
Of course there are many other restaurants apart from these that are open after midnight, but this is just a short list of eateries with the Dutch stamp of approval. So now you know where to recharge yourself at the end of the night with some comfort food!