Pride in Groningen
Author

·

Date

4 August 2023
Most of us are used to June being THE pride month. However, Groningen likes to celebrate the LGBTQIA+ community a little extra in August. On the 18th and 19th of August this year, Pride is coming to Groningen! In this article we have listed a couple of fun pride -themed activities for you.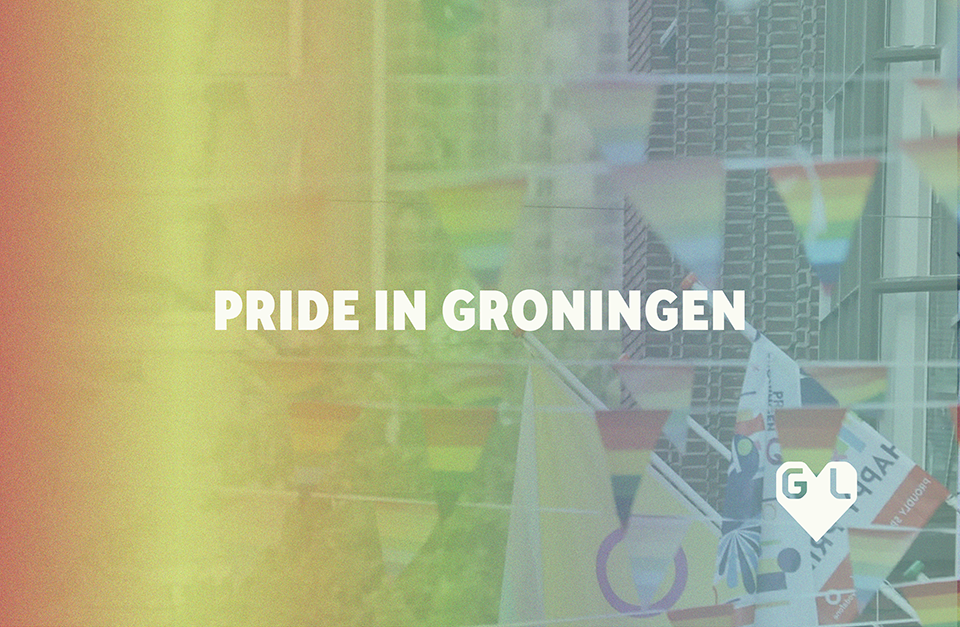 Akerk – Pride photography exhibition
On Friday the 18th and Saturday the 19th of August, Akerk is showcasing a Pride-themed photography exposition. In 2021 Akerk already hosted a beautiful photography exposition that discussed loneliness within the LGBTQ community. This year Akerk is hosting another exposition for the Pride weekend in Groningen. Wander through the church as you discover different stories told through photography.
Groninger Museum – Queertour
On both Friday 18 August and Saturday 19 August the Groninger Museum is hosting Queertours! Walk through the current exhibitions and view the art through a new Queer perspective. The tour will be given in Dutch and mainly focuses on art through the lens of solidarity, identity, diversity and inclusivity.
Pathé Groningen – Pride x Keiweek Cinema
At Pathé they love a good theme and have their ways of picking a perfect movie for it. On Friday 18th of August Pathé is hosting a Love, Lust & Lounge night in spirit of Keiweek and Pride in Groningen. What movie they will show is still a surprise…
At Forum Groningen they know how to properly celebrate Pride in Groningen. On Friday the 18th Forum plays the movie "Met Zonder Ballen" (Dutch movie) in honour of the Pride-themed weekend.
On Saturday the 19th of August Forum is hosting a reading Drag Queen Anastasia Von Beaverhausen between 10.00-12.30h. Do not miss it!
In for some good music? At venue VERA Groningen the basement stage will be used as a Queerclub. Come and dance the night away at the third edition of VERA's Queerclub Kelder (basement). There will be several themes throughout the night that will be played for the LGBTQIA+ community.
Feel like being outside during the Pride weekend? On Saturday the 19th of August, between 13:30 -16:00 there will be a Pride Walk at the Ossenmarkt. Later that day in the Zwanestraat there is also a "Street" Pride from 17:30-00:00.
Of course, every celebration wouldn't be the same without an afterparty. Visit Palace for the special Pride Edition Afterparty. This way, you can stay in the Pride weekend spirit until Sunday at 5AM.
Besides these fun events and activities there are many more things planned during Pride weekend. The whole city of Groningen is coming together to celebrate the LGBTQIA+ community and show they love and support being Queer. Want to see what else you can do on 18 & 19 August, 2023 in Groningen?

Check out the official Pride in Groningen website and program: Programma 2023 - Pride Groningen