Tips n tricks for small rooms
Author

·

Date

6 September 2023
We get it, you love to decorate and come home to a nice place. But bigger rooms also mean bigger renting prices. And as a student, you do not always have this option. This is why in this article we have collected a few tips on how you can decorate your small student room in a way that is practical and beautiful!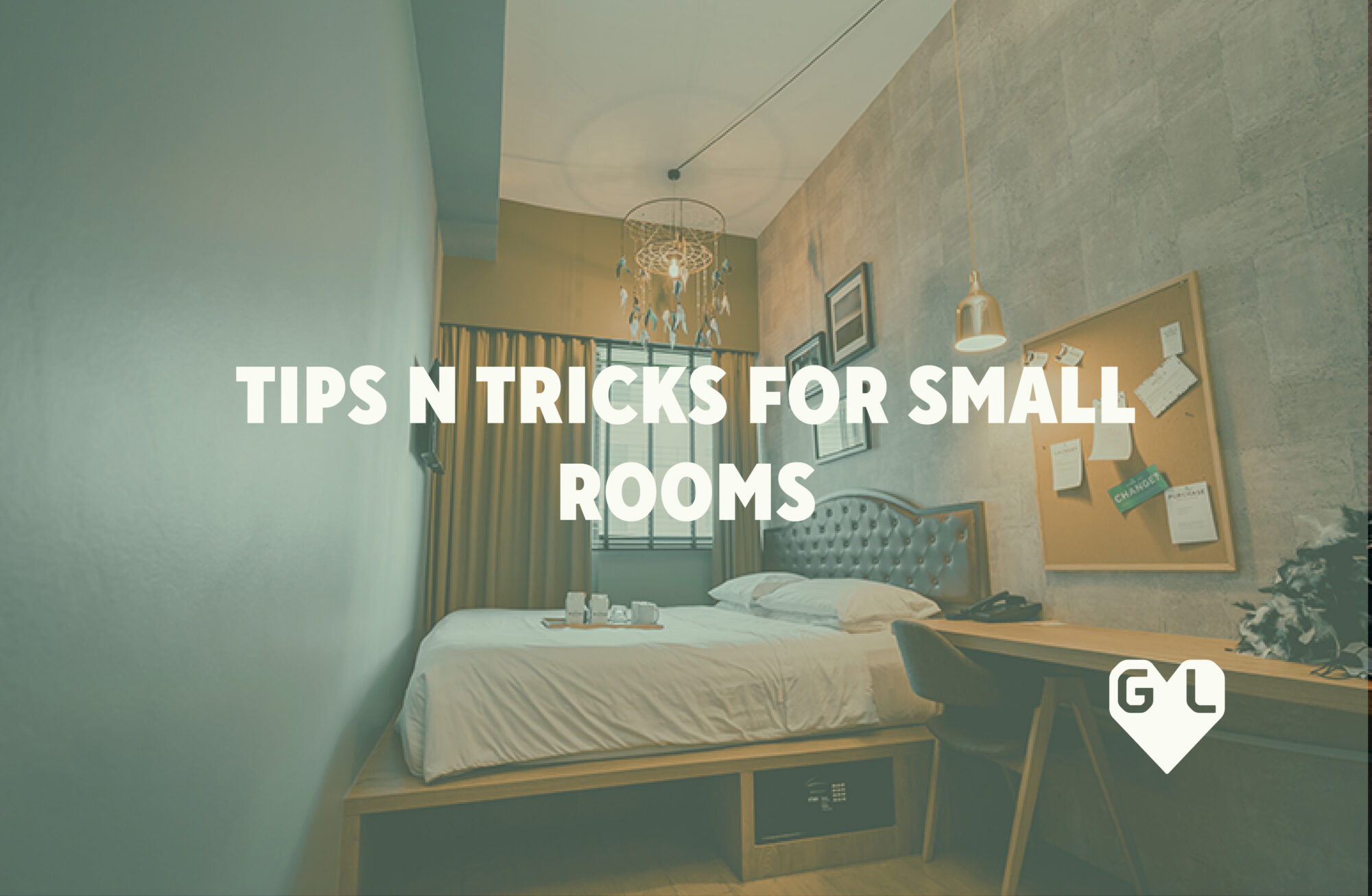 The classic Dutch "Hoogslaper"
It might feel a bit like a bunk bed, but when you have a bed up in the air it means there is space left underneath your bed. Perfect for a small desk you can study at or maybe a couch so you can still watch TV without falling asleep too fast.In Dutch we call these beds "hoogslapers", literally translated as high sleepers. You can often find them a bit cheaper on websites and apps like Marktplaats or Facebook Market. Usually these beds get passed around from student to student. You could say buying this bed would be like participating in a wonderful student tradition!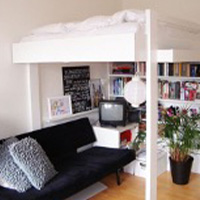 Decorate with mirrors

Maybe you might have noticed this before, but using mirrors in your room can create the illusion of the space being bigger than it actually is. If you put one facing your entrance, whoever comes into the room will already notice the difference. You can buy standing mirrors or hang a few across the room on your walls. Mirrors can also be a great way to give your room a unique look if you thrift them. In the Netherlands our thrift shops are called "Kringloopwinkels". Often you will find items here that no one else has AND it is much cheaper than buying a new mirror from IKEA or Xenos.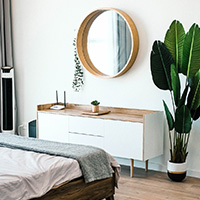 Rugs for different corners

Another trick to make it feel like there is more space and separate areas in your room is by dividing it up in different corners. The way you can do it is using several rugs in multiple areas of your space. For example, if you have a desk you put a small rug in front of it. Then on the other side of your room where there might be a wardrobe or a tiny seating area, place a different rug there. This way you will have a variety of independent spots in your room. Again, rugs can also completely give your room a cozy and nicely decorated look.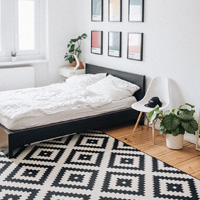 Plants, plants, plants!!!

If there is one way to make your place feel like it is a home, it would be to add plants to your space! If you choose real plants, it can also be very good for the air in your room. Of course, you do have to take care of them but there are plenty low maintenance kinds of plants out there. In the Netherlands you can get a whole collection of greenery at Tuinland or go for a stroll at the weekly local market. The market is there on Tuesdays, Fridays and Saturdays (location Vismarkt).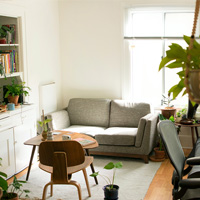 Foldable laundry basket

This might seem like a small trick, but believe it or not laundry can be a deal-breaker in your room. When your dirty clothes are lying around or stuffed on that one chair, your room will immediately look and feel smaller. There are lots of places where you can get a foldable laundry basket. This means that when your laundry is done you can fold up your laundry basket and put it away. That way it does not take up unnecessary space. And when your laundry gets dirty again, you have to physically unfold the basket, which will remind you to just do the laundry instead of letting it lie around your room. It is a win-win right?!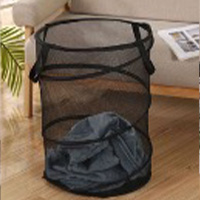 Baskets underneath your bed

If you do not have a classic Hoogslaper, but you do have some space underneath your bed this is still an opportunity for you to save space and get organized! At HEMA, Action, Xenos, Dille & Kamille or SoLow you can buy all kinds of baskets that you can put books, clothes or other items in. If you place these baskets underneath your bed, your things are out of sight and it is organized! Wardrobes and cabinets can take up a lot of space in your room, so this could be a very helpful life-changer!