Tips on getting your tattoos
Author

·

Date

28 June 2023
Undoubtedly, tattoos have been becoming increasingly popular within the Netherlands, much like many other parts of the world. In recent years, tattoos have been known as a form of self-expression and artistry. The concept of tattoos has transcended from being a historical stigma to a symbol of personal identity. Did you find yourself contemplating getting your (first) tattoo? In this article, I will give you some valuable tips on how to navigate the journey of getting your tattoo, making the experience a meaningful and positive one.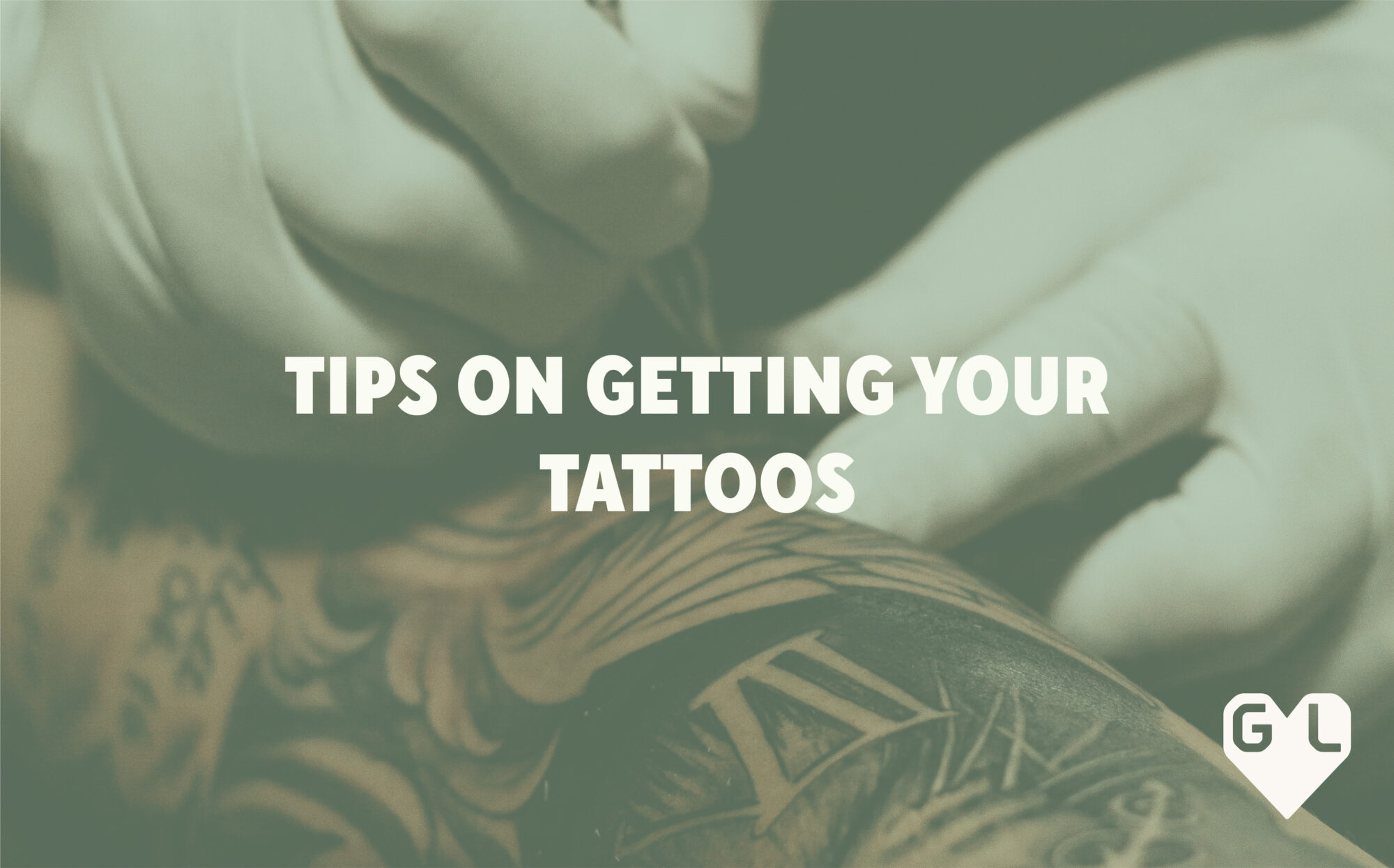 Choosing the right tattoo design
Do tattoos always need to have meanings behind them? Well, that depends on you! Some people, prefer their tattoos to convey certain personal meaning or significance. As it will stay permanently on the body, people prefer to treat it as a showcase of important moments, people, or symbols. However, others also get tattoos for the fun or the thrill of it, or for the appreciation for the design. Either way, you can choose to already come up with your concept or raw design, or walk into the tattoo studio ready for some inspiration from the tattoo artists.
Furthermore, you need to also consider the size and placement of the tattoo. While you might already have preferences for the sizing, you can also ask for advice from your tattoo artist so that the tattoo is proportionate to your body. You should carefully consider whether you want it to be easily visible, such as on your arms and behind the ears, or whether you want to hide it somewhere more obscure, like in your ribcage, back, or ankle.
Having a hard time seeking inspiration? I would highly recommend gathering inspiration from social media, such as Pinterest and Instagram. Both platforms are always perfect to get new inspirations and perspective about different tattoo designs and styles. Furthermore, if you have a concept in mind but you are unsure how you want to design it, you can also be in touch with your tattoo artist and arrange a consultation with them.
Researching tattoo artists and studios
After knowing the design and style you'd like to have, it is now time to choose the right artists and studios to do them! Groningen is home to various tattoo parlors scattered around the city. Most tattoo studios have social media accounts where you can see their prior works. This can be a point of reference for you to decide whether you like their style or not. Furthermore, asking for recommendations from friends and online communities is always a good idea, especially if they have tattoos with a style that you prefer.
Personally, I always want to be tattooed by someone I am comfortable with; therefore, I like to get to know my tattoo artist prior to booking any appointment. I would research some tattoo artists I find interesting, look at their social media platforms, and ask friends for reviews. Once I am more convinced, I would always contact the artist to ask more questions regarding their preferred style and shared my tattoo design ideas with them. Generally, you can choose between going to a private or home studio or doing it in a bigger tattoo studio that houses multiple tattoo artists, all working with their clients throughout the day. While it depends on you, I often feel more comfortable in private studios as I can have my privacy and more one-on-one conversations with the tattoo artist. However, being tattooed around other people (who are also getting theirs), might also help you to be less stressed during the tattooing process.
Lastly, every tattoo artist will for sure inform you, especially if it is your first time, of the preparation you must have done before your tattoo appointment. They will also let you know about the aftercare procedure, along with ointments and products they would recommend you purchase. Make sure that you are well informed about this and ask questions otherwise!
Dealing with the pain and discomfort
It is always important to understand the pain levels associated with tattooing. For some people, they might not feel any pain, while others might suggest that tattooing is a painful process. Generally, be informed about what areas of the body are the most or least sensitive to the tattooing pain. Bony areas with little fat and many nerve endings, such as ribs, spine, and throat can be painful, whereas areas with more fat are generally less painful, such as your arms. Generally, you are highly advised to eat enough before the appointment and to not consume drugs or alcohol at least 24 hours before. During the tattooing process, you are allowed to bring some chewing gum which helps distract you from the needle pains. If you are someone with low pain tolerance, I would suggest you discuss this beforehand with your tattoo artist, who will give you detailed advice on different pain management options.
Lastly, before deciding on getting a tattoo, consider the duration of the tattoo healing process. Generally, in the first few weeks of getting a tattoo, you are advised to avoid direct sunlight and swimming to let the tattoo heal properly. You also need to spend time regularly washing your tattoo with antimicrobial soap and putting antibacterial ointment on it. Depending on your tattoo placement, your movements might also be slightly limited in the first couple of days. Make sure you plan your tattoo appointment properly!
Getting a tattoo is always a thrilling moment, to be able to commit to having something permanent on our body. Whether you decide to get your tattoos in Groningen or in other cities, be sure to embrace every moment and cherish the process. Have fun!