Association for Latin American Students Groningen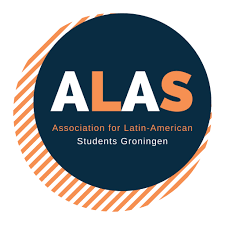 ALAS Groningen was founded in October 22nd, 2010, by students who recognized the needs and interests of Latin American students and those interested in Latin America in Groningen.
The student association is affiliated with the University of Groningen, but it warmly welcomes students from the Hanze University as well as individuals who are not currently studying but have a keen interest in Latin America.
Operating as a non-profit organization with no political or religious affiliations, ALAS Groningen promotes values such as honesty, solidarity, and social responsibility. With an integrative vision, the association is open to all students in Groningen, both past and present, who have an interest in Latin America.
ALAS Groningen aims to assist students from all across Latin America in integrating and adapting to life in Groningen. They organize weekly dinners on Thursdays at 18:00 at the Pacific Bar, providing an opportunity for members to gather and enjoy meals together. Additionally, the association hosts various activities throughout the month, facilitating cultural exchange and fostering a deeper understanding of the diverse Latin American cultures represented within the group.