C.S.G GICA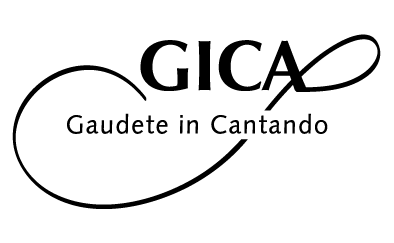 Gica is Groningen's most sociable student choir! The choir has existed for over 55 years and during that time has sung a wide variety of classical music: from Bach and Handel to Britten, Fauré and Whitacre. Often a cappella, but also regularly accompanied by organ, piano or ensemble. The name Gica is an abbreviation of Gaudete In Cantando (Latin for "rejoice in singing"), and they do just that: every week on Thursday evenings and at the two or more concerts they give annually.
The members decide which pieces Gica sings: every six months they vote for the next project. In this way they sing a very varied repertoire. For over ten years, Gica has been under the direction of conductor David van Roijen, who himself sang with Gica as a student.
Everyone is welcome at Gica: there are no auditions. Besides singing, there is a lot of fun. You get to know the members of your vocal group (soprano, alto, tenor or bass) better during the vocal group evenings and in recent years, under the leadership of the activities committee, there has been ice-skating, watching movies, tasting wines, swimming, eating, partying and dancing. Recurring activities include celebrating St. Nicholas together and a cycling dinner.
Curious about Gica? Take a quick look at their website.