Where to Find Vegan Sweet Treats In Groningen
Author

·

Date

26 September 2023
If you're a vegan living in Groningen, you've come to the right place. Not only is this city extremely vegan-friendly with lots of tasty options for meals, it also caters to those with a sweet tooth who tend to avoid dairy and eggs but really want to eat a cake. If you are someone who does their research before moving to a new city, you may be aware of the amount of plant-based options offered in this city. Most restaurants here have vegan dishes or alternatives present in the menu but sometimes all you need is a fluffy cupcake for that afternoon sugar rush before heading to your next lecture. Here are some of the cafes and eateries that might interest you: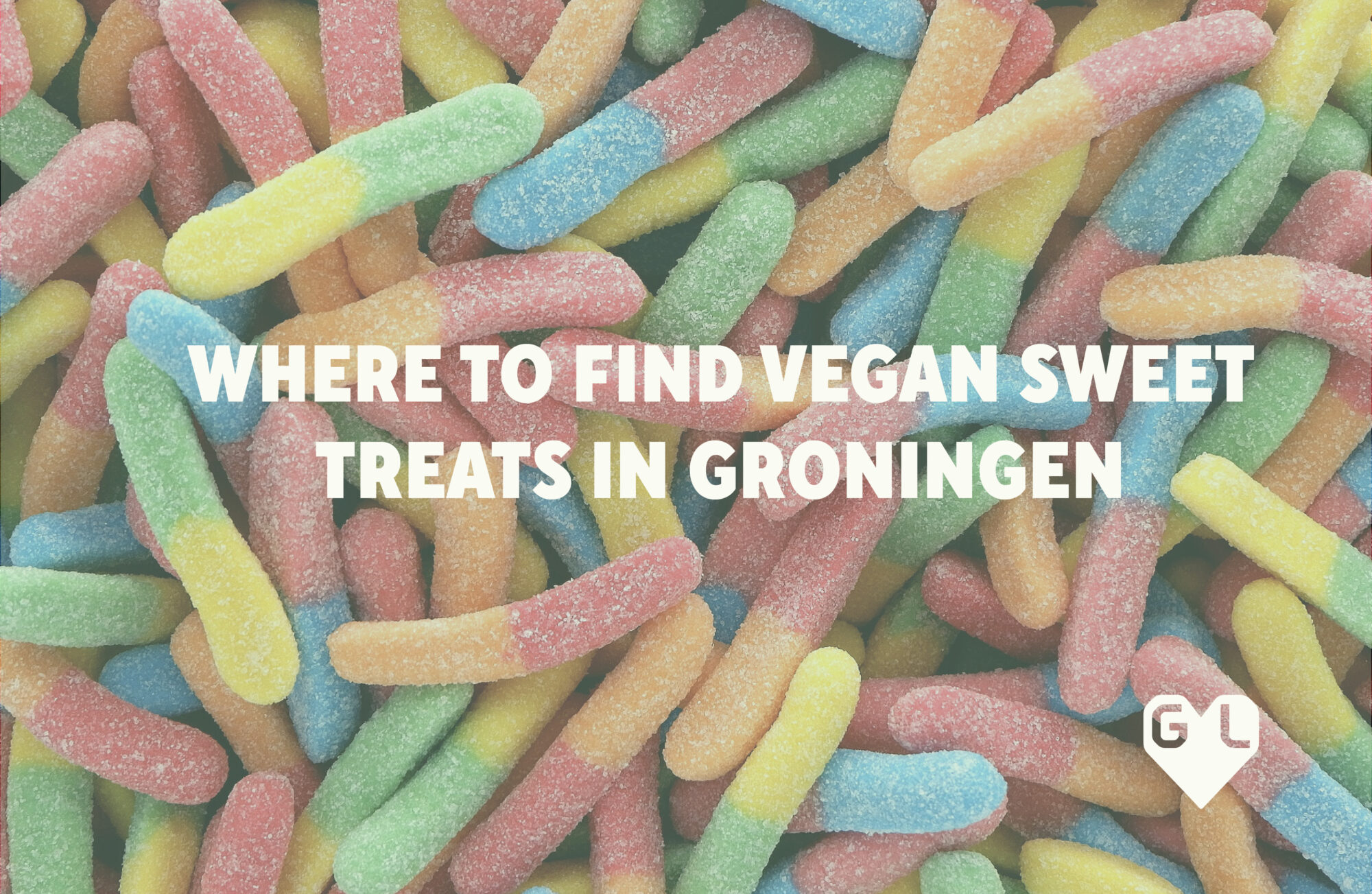 This cafe is located in the busy Vismarkt and is known for their selection of vegan cupcakes, donuts and more. It offers several flavours of each including lemon, strawberry and banana for cupcakes, and marble, cherry, Oreo and raspberry for donuts – to name a few! The delectable cupcakes are generously frosted and the soft donuts are an ideal snack if you're spending the day walking around in the city center. Pure also offers vegan banana bread and soy yogurt with toppings, in case you're looking for a quick breakfast. With its cozy ambience and rustic but tasteful decor, this cafe is a great spot to enjoy an oat milk iced latte and bite into these scrumptious treats.
Right across the square from PURE is Room IJssalon with its variety of freshly-made ice creams. They offer a number of vegan flavours including mango, lemon, raspberry and some seasonal flavours. Their consistently popular flavour is strawberry which usually runs out pretty quickly. If you take a quick peek you can watch them make a new batch with fresh fruit. To top it off, Room also offers vegan waffle cones for those who like a little crunch! This place is packed on hot summer days and the queue often runs outside the store. But the wait is definitely worth it!
Located right next to the Harmonie Building, Proef-lokaal is a great stop for a coffee and cake in between classes if you're in the center. They have a daily assortment of freshly-made cakes with frequent vegan options among them – all you have to do is ask about their selection for the day. Their smoothie bowl with acai, fresh fruit and granola with a hint of coconut is a constant on the menu and makes for a yummy breakfast. Find a spot on their pretty terrace on a sunny day and enjoy!
With a perfect location right next to the Noorderplantsoen, MAHALO is a great Sunday brunch spot. They have an entirely vegan menu including both sweet and savoury options. They offer fluffy vegan banana pancakes, a hearty carrot cake, and a variety of vegan drinks. Their highlight is a different kind of cake of the day which is a pleasant surprise each time – just go to the counter and order the 'special cake'. The usuals are carrot cake and lavender cake but the pumpkin spice cake also makes an appearance in autumn. So gather your friends and head here for your next brunch!
Tresbien is a chocolate and nut shop located in the Stoeldraaierstraat, adjacent to the Vismarkt. While the majority of chocolates offered here contain dairy, they have a delightful selection of flavoured nuts such as pecan nuts coated with vanilla and sugar that you can never have enough of. Their selection includes macadamia nuts, almonds and mixed nuts, each with their unique sweet flavour. So if you want your sweet treat to be on the healthier side, this is a good place to go.
There is always potential to discover more in Groningen, with cafes adding new vegan options in their repertoire. The best way to find out is walking around to spot eateries you haven't tried before. Till then, enjoy the places from the list — eet smakelijk!