Restaurants
Groningen is bursting with restaurants and every other week a new concept pops up somewhere in the city. Unfortunately, this page is much too small to list all the great restaurants. The most popular and special places are listed here.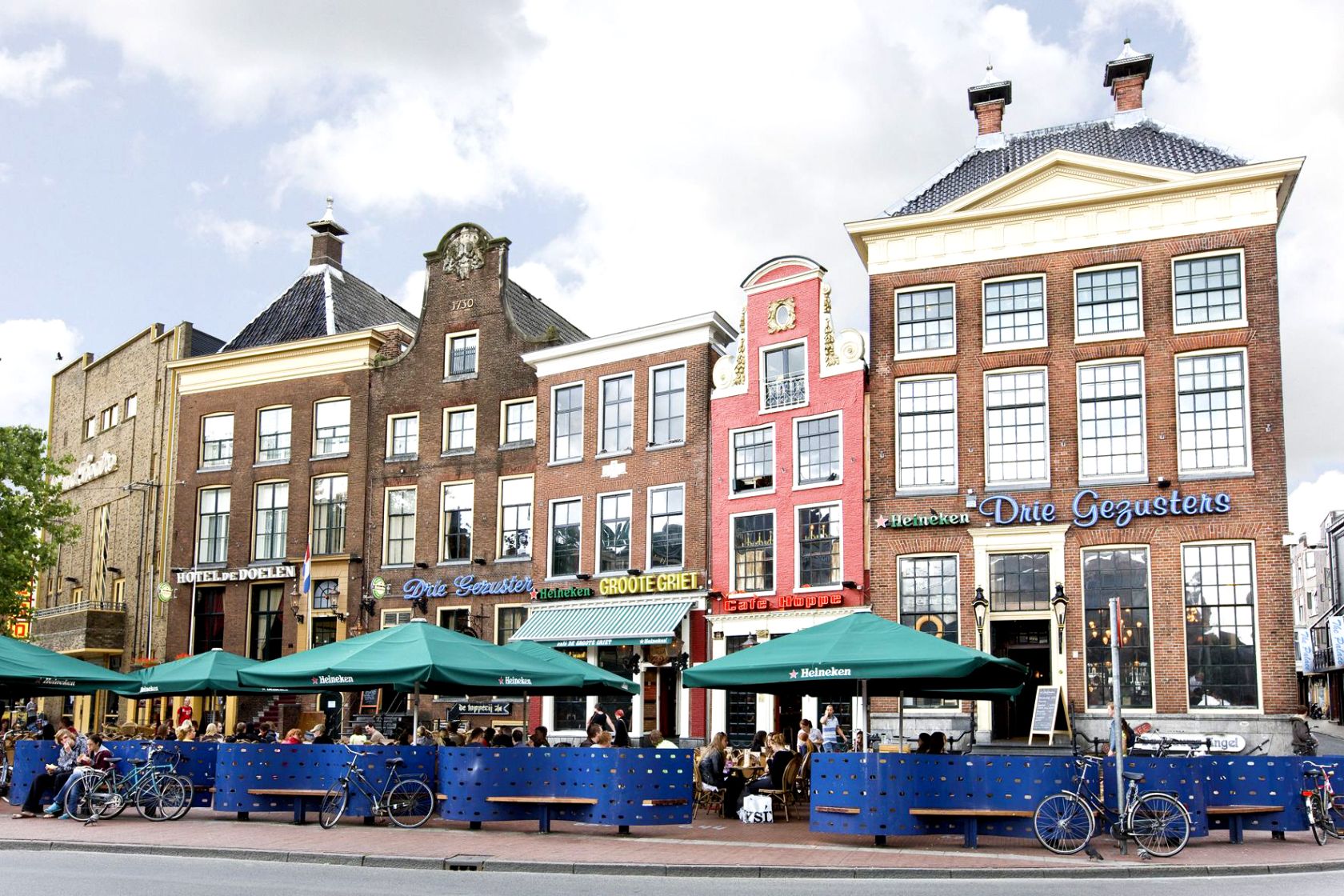 Stoeldraaierstraat 25
There are often long lines at the Pasta Fabriek because this restaurant is very popular with students. At this restaurant without service, you can enjoy fresh pasta, pizza and other Italian delicacies inexpensively. For less than 10 euros you can already enjoy pasta, drinks and a delicious dessert.
Gelkingestraat 18
Groningen is home to all kinds of cuisines, and of course the popular Japanese cuisine cannot be missed. Imono is a high quality Japanese all you can eat restaurant. You can enjoy all kinds of sushi here, of course, but also many other dishes from Japanese cuisine.
Grote Markt 41
Werkman is there for everyone, at the most beautiful location in Groningen namely on the Grote Markt. Here you can have lunch, dinner, dance and work as they say.
Poelestraat 33
Blokes, an urban, hip, Groningen hotspot! In addition to their quality products, they offer a unique concept: an open, informal and cozy atmosphere, a place where you can eat at night, drink cocktails, wine and a large assortment of special beers, play games and listen to live music. And all under one roof!
Waagplein 5
The News Cafe is the place to go at any time of the day for a cup of coffee, a nice lunch or a delicious drink. The atmosphere of the Grand Café is relaxed. Whether you want to have drinks with friends or study quietly, the Grand Cafe is the place for you.
Stoeldraaiersstraat 56
At Magoya, you can enjoy Asian comfort food at lunch or dinner. The menu includes noodle and rice dishes, sushi, ramen and poke bowls. Their interior is modern and tastefully decorated with lots of wood. The big eye-catchers are the large cherry trees with pink cherry blossoms. Really worth a look so!
Brugstraat 13
At De Beren you can enjoy yourself all day long. Join them for a tasty breakfast, a good cup of coffee, a cozy dinner, an atmospheric drink or simply have the best dishes delivered to your home. In summer they have a beautiful indoor garden, in winter it is transformed into a heated conservatory. So you can enjoy outside all year round.