USVA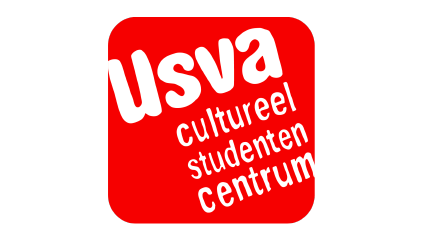 Usva is the Cultural Student Centre of Groningen and an initiative of the University of Groningen. The Cultural Centre of Usva is located in a former bank building of ABN Banks at Munnekeholm. Usva is a cultural centre where you can practice a variety of different classes. From dance and music to expressive arts and drama; everything is possible! Also, every course is taught by a professional instructor, so you definitely learn the skills from the best. And because it is a cultural centre exclusively for students, the price shouldn't be a drawback; as a student you will receive a nice discount on all of the courses.
Worried all of the courses might only be in Dutch? Nope! Most courses are also accessible to international students, as only a handful of courses require proficiency in Dutch. Some of the courses such as Acting Classes are even taught only in English. This means the classes are a mixture of both international and Dutch students. So besides indulging yourself in the world of culture and creativity, you can also see this as an opportunity to socialize with Dutch students!
You can follow courses in the area of dance, body & mind, music, multimedia, expressive arts, literature and drama. Always been fascinated how Egyptian belly dancing works? At Usva you can learn how to move like a real Egyptian! But you can also choose for modern dance, tap dance, hip hop and street dance. All of the dance courses are offered in different levels from beginners to advanced. When you would like to focus more on your inner peace, the body & mind section of Usva might be interesting for you. More interested in following music courses? When you have your own instrument, you can follow a wide range of music courses such as guitar and piano lessons at Usva. But even when you're not in possession of a grand piano (we won't forget you're still a student!) you can also make use of a piano in Usva for very low rates. You can buy a piano card at the front desk of Usva, which gives access to the piano a few times a week. Or join the monthly jam sessions where you can take the stage and jam with other musicians! Other than that, you can follow courses in the area of multimedia, arts and drama.
Curious about USVA? Take a quick look at their website.